Fostex Company has announced the GX100BJ bookshelf speaker system which is the first model in the series to be made in Japan. The speaker will be released to market in mid April at 69,000 JPY (tax excluded) per unit.
The GX100BJ is the latest model in the 2-way bass reflex bookshelf speaker "GX100" series. The tweeter unit is using 20mm ridge dome shape diaphragm made with 99.9% pure magnesium. HR (Hyperbolic Paraboloidal) shaped 10cm diaphragm made with aluminum alloy is used in the woofer unit.
The plywood enclosure is made in Japan. It has followed the basic philosophy of the first GX100 released in Feb 2009 to use plywood for audio having comfortable sound with natural vibration damping. The surface is decorated with an olefinic sheet.
To provide adequate rigidity while ensuring good sound, 18mm plywood is used for the baffle plate that supports the units, 15mm plywood is used for top, bottom and side plates. 15mm MDF with moderate damping is used on the back plate.
The frequency range is 55 Hz to 45 kHz, and the output sound pressure level is 82dB/W/m. Impedance is 6Ω, maximum input power is 100W. The external dimensions are 160 × 262 × 231.5mm (W x H x D), the weight is 5.4kg.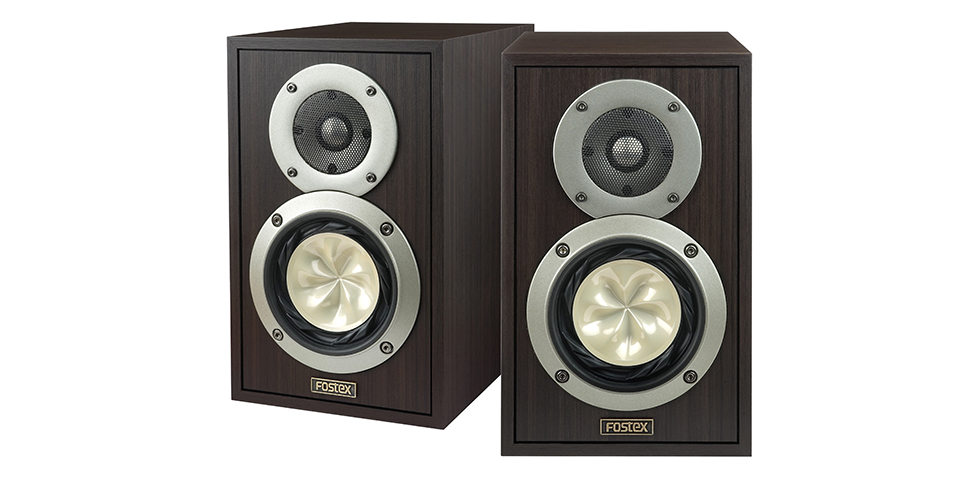 Source: Fostex