New Japan Radio Co., Ltd has announced it has started selling the operating amplifier "MUSES03", the new flagship model of the high-end "MUSES" series.
According to the company, MUSES03 is a high sound quality op-amp with J-FET input stage designed for premium audio equipment. It is built with circuit, material and assembling technology specifically designed and selected for high sound quality.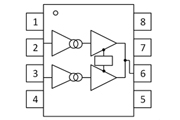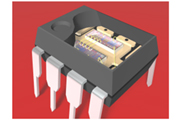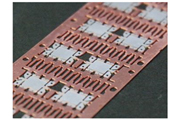 In the circuit, MUSES03 uses full balance type differential amplifying circuit to improve response, dynamic range and characteristics of distortion. In material and assembling, MUSES03 uses high purity oxygen-free copper (OFC) to reduce signal degradation and features two separate chips for input stage and output stage to reduce mutual interference of the two stages.
The overall features of MUSES03 are high sound quality, low input bias current, low-noise, ultra-low distortion and high slew rate. The main applications are high-end audio equipment and pro audio equipment. The reference price of MUSES03 is 4500 JPY.
Specification:
| | |
| --- | --- |
| Input Stage | J-FET |
| No. of Circuit | 1 Circuit |
| Operating Voltage Range | ±3.5V to ±18V |
| Equivalent Input Noise Voltage | 7.5nV/√Hz typ. (f=1kHz) |
| THD | 0.00003% typ. (f=1kHz) |
| Slew Rate | SR=35V/μs typ. |
| Bandwidth | 12MHz typ. |
Source: New Japan Radio Co., Ltd.